Register for an Account
Signing up on Linkwarden is pretty simple and straightforward.
Step 1: Register and confirm your email​
Visit cloud.linkwarden.app/register. Enter your desired display name, email, and password, then click "Sign up".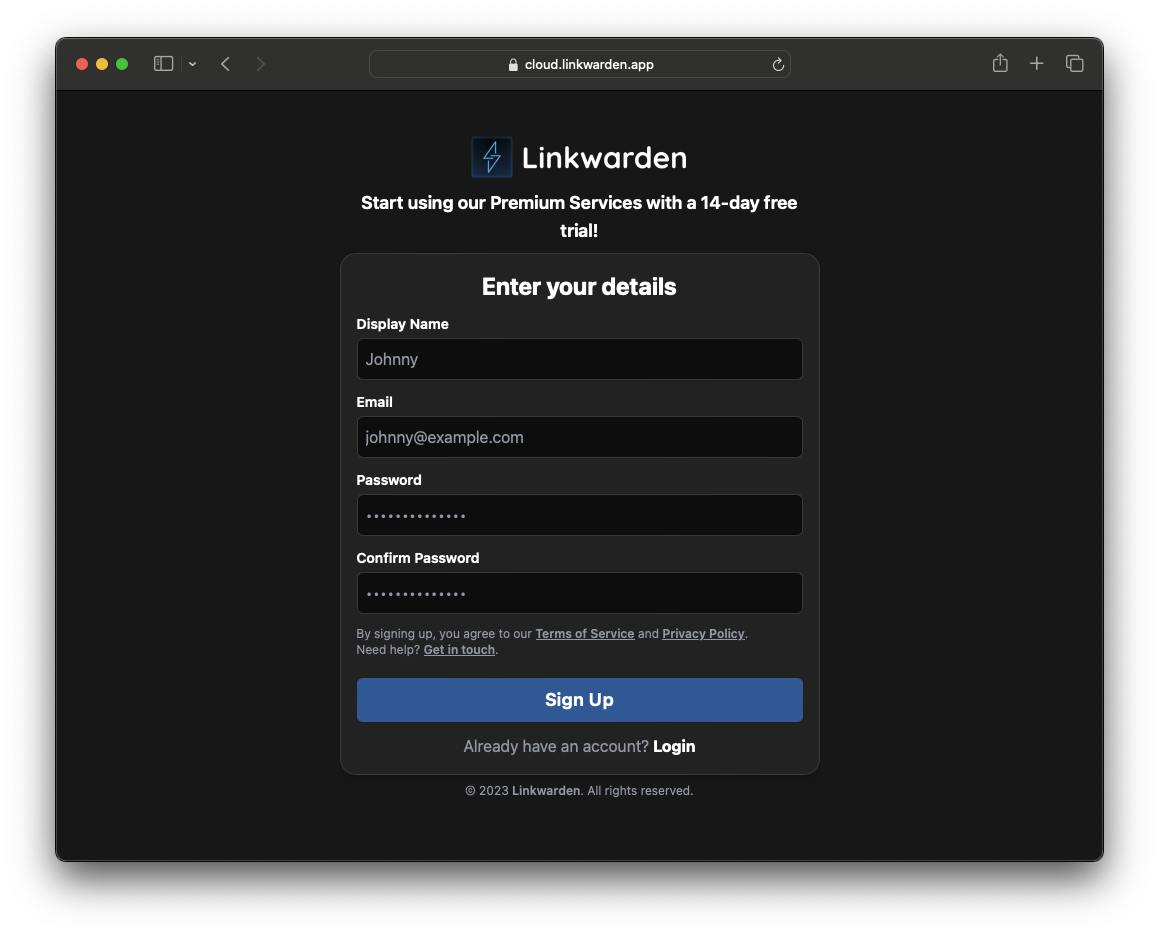 note
Your email is the sole method of validation for dedicated support and account recovery. Ensure it's an address you consistently have access to.
To ensure accuracy, confirmation link will be sent to your email right after you sign up, which requires a simple click.
Don't see this email in your inbox? Please check your spam folder or verify your email address is correct.
Step 2: Complete your Subscription​
After clicking the confirmation email, select a Monthly or Yearly plan, with a 25% discount on the yearly option. Click "Complete your Subscription" to proceed with your payment, securely handled by Stripe, a trusted payment platform used by millions of businesses.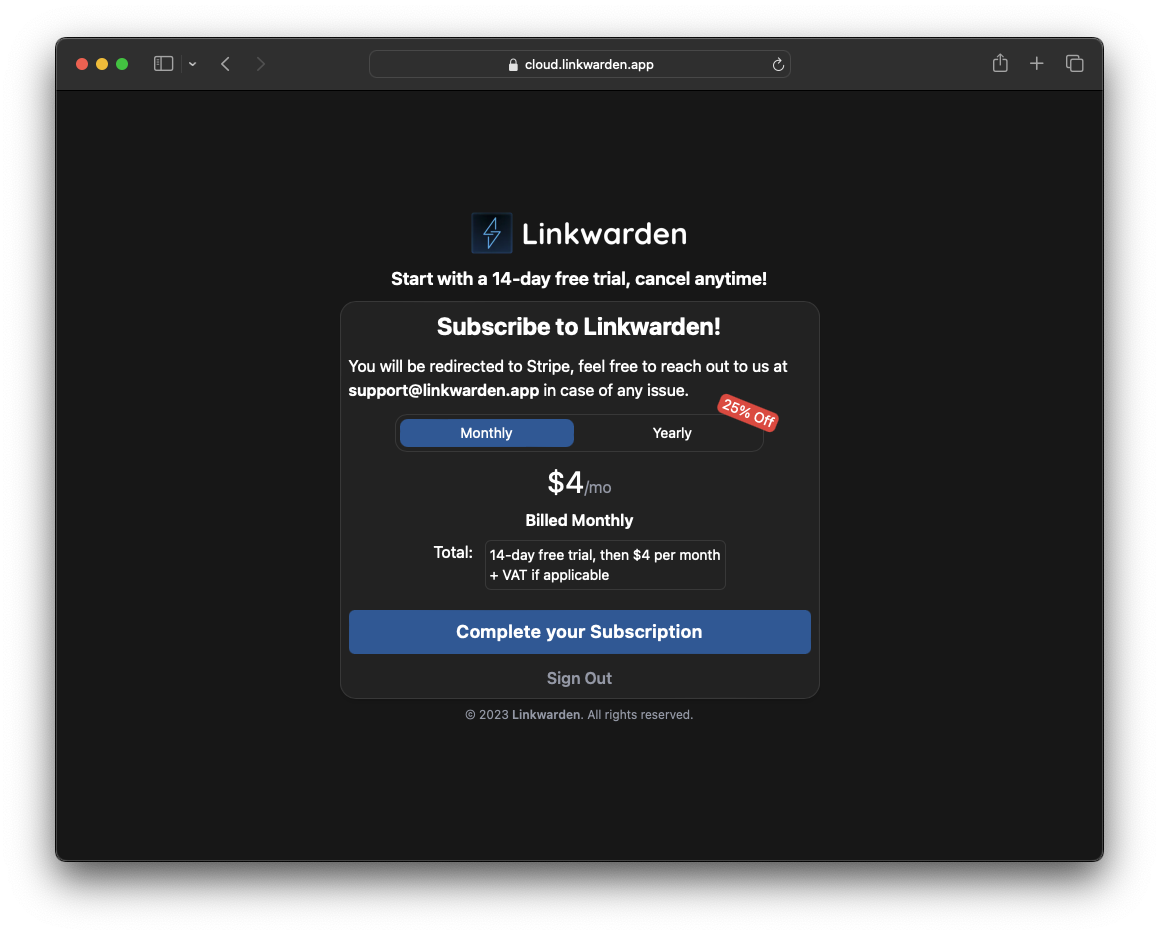 The service comes with a 14 days free trial, to ensure service accuracy, we require your payment method upfront. But don't worry – you won't be charged a cent until after the trial ends, and we'll send you a reminder to your email before your trial expires.
Final step: Choose a Username​
Choose a unique username, this can be changed later in settings.